III. Communication of, about and for CSR & Sustainability
This chapter will introduce the dimensions of CSR communication, guided by the principle of sustainability.
The dimensions are the following: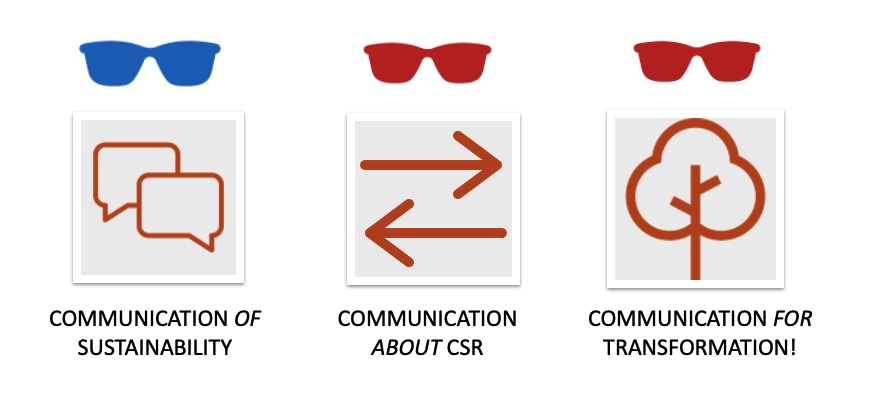 We will work along those dimensions in the subchapters and learn about the paradigmatic background, function, and also potential and challenges of CSR and sustainability communication.