There are different tools used for assignment submission at UQ.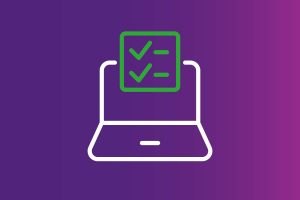 Blackboard assignments
Blackboard assignments are a Learn.UQ assignment submission tool that allows you to attach multiple files, including Excel and media file types.
We recommend using Google Chrome or Mozilla Firefox browsers to upload your assignment files to avoid issues that may occur with other browsers.
Read more about Blackboard assignments.
Turnitin assignments
Turnitin is a software tool that has functions for online assignment submission, text matching, online marking and peer marking.
Turnitin provides:
a record of the exact submission time of your assignment.
a Similarity report indicating the percentage of your work that is an exact match of existing materials within the Turnitin database
feedback on submission.
Similarity report
A Similarity report will be produced after you submit your assignment. Content that has been matched with other documents, or other websites, will be highlighted.
Your lecturer may set it to allow you to be able to view the Similarity report on your assignment.

If you have 
submitted
 your assignment to Turnitin 
more than once
, it can take 
over 24 hours
to get the Similarity report for the subsequent submissions.
Other questions you may have about Turnitin
File size, word and page limits
Your file must:
be less than 100 MB
have a minimum of 20 words
be less than 800 pages.
Turnitin assignments includes links for how to reduce the file size of documents.
---
File types
Your course coordinator may set up your Turnitin assignment submission to allow:
Any file type OR
Only file types that Turnitin can check for similarity.
Turnitin assignments lists the file types that can be checked for similarity.
---
Using Turnitin to check my assignment for plagiarism
The only way to obtain a Similarity report is to submit your assignment. This allows TurnItIn to check if students have copied other students work.
For some assignments your instructor may allow assignment resubmissions. In this case, you will be able to view your Turnitin originality report and then revise and resubmit the assignment. If you do not submit a revised version of the assignment, your instructor will mark the version they have received.
The Write, Cite and Submit module has tips on how to avoid accidental plagiarism in your assignments.
---
What happens after I submit my assignment to Turnitin?
All papers submitted to Turnitin will be automatically text matched with web based documents and other submitted papers contained in Turnitin's large databases.
After this process has occurred, a digital copy of the assessment will be securely stored in the Turnitin database.
Your assessment in its entirety cannot be viewed by anybody except the student, the educator and authorised ACAP staff.
Turnitin applies state of the art technology to protect student privacy and copyright, and complies with Australian and international privacy and copyright laws.
For more information on privacy, visit their Services Privacy Policy.
The Learn.UQ assessment guide has more information about submitting assignments.