Lesson 11 activities (hands off)
Does it collocate?
What are collocations?
Collocations are frequent combinations of words or "words that go together" that are commonly used by speakers of a language. Collocations can cause difficulty for learners and speakers of other languages. Some examples of academic collocations are 'do research', 'effective use', and 'data suggests'.
Activity 1
Collocaid provides suggestions of academic collocations for your English text. The user chooses the most appropriate collocation(s) for their text, which are marked in the inserted text, as shown in the screenshot below.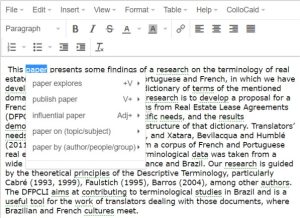 Activity 2
Activity 3
Check the collocations suggested by Collocaid with the summary below. Then, categorise the collocations as verb collocation, noun collocations and adverbial collocations and fill the chart below.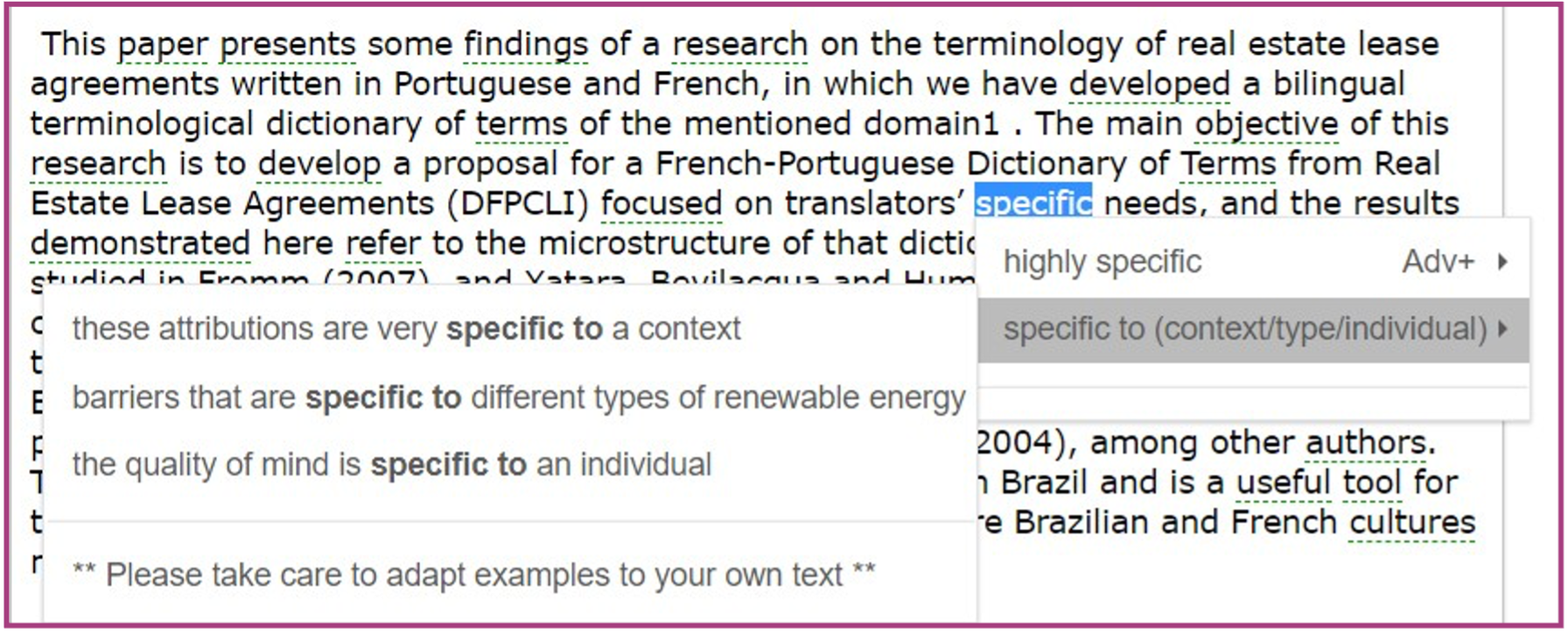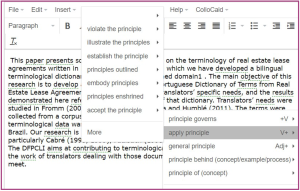 Activity 4
Activity 5
Discuss the following questions with your peers:
What have you learnt about collocations in this lesson? Why are collocations so important?
What have you learnt about writing abstracts in this lesson?
Can Collocaid help you learn other aspects of language? If so, which one(s)?