Lesson 2 description
So many things in a day
William Garcia
So many things in a day
The lesson So many things in a day was designed for High School learners. This lesson aims to help learners use colloquial expressions with the verbs be, get, have, put and take in the context of daily/routine activities.
This lesson is available in hands-on and hands-off formats. The difference between these two formats is that in the first one, learners need to access SKELL to search for the linguistic data necessary to carry out the activities. The second format does not require learners to access this tool as the linguistic data has been previously selected by the author, and is available to download in the lesson itself.
Regarding SKELL, learners are expected to be able to use the search options EXAMPLES and WORD SKETCH, the latter being the most relevant for determining the combinations with the verbs be, get, have, put and take. A screenshot of this function for 'be' is shown below.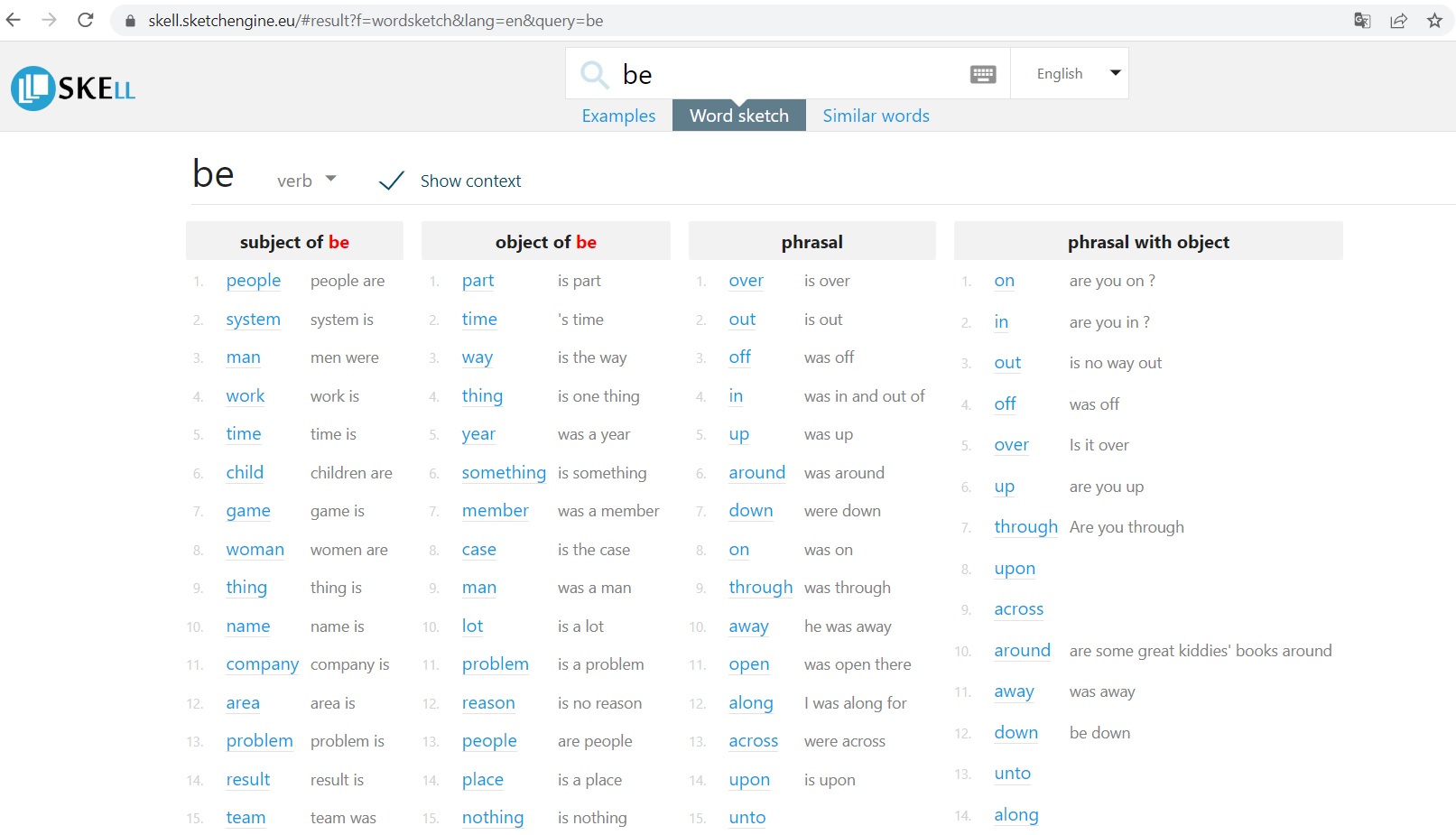 Watch the Pressbooks Video 12 (YouTube, 5m, 33s) below to learn more about SKELL, in particular how to use the search functions EXAMPLES and WORD SKETCH.
---