Lesson 12 activities (hands off)
Many languages, many cultures
What is COMPARA?
COMPARA is a bidirectional parallel corpus of Portuguese and English with original texts in these two languages and their respective translations, linked phrase by phrase. If we insert a word in Portuguese, it is possible to see how that word was translated into English in different contexts.
Note: This activity can be adapted to parallel corpora available in other languages.
Activity 1
COMPARA corpus brings renowned authors from Angola, South Africa, Brazil, the United Kingdom, Mozambique, the United States and Portugal. Do you know any of the authors below? Which novels by these authors have you already read? Discuss it with your peers and your teacher.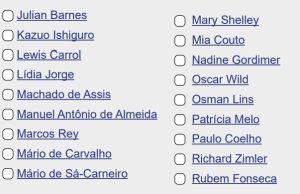 Activity 2
One of the most widely read authors in Brazil represented in the COMPARA corpus is José de Alencar, the author of Iracema. Have you ever read this novel before? What is it about?
The author wrote a novel about indigenous culture in 1865, which was translated into 1886 and in 2000.
Read the aligned text from the screenshots and answer the questions below.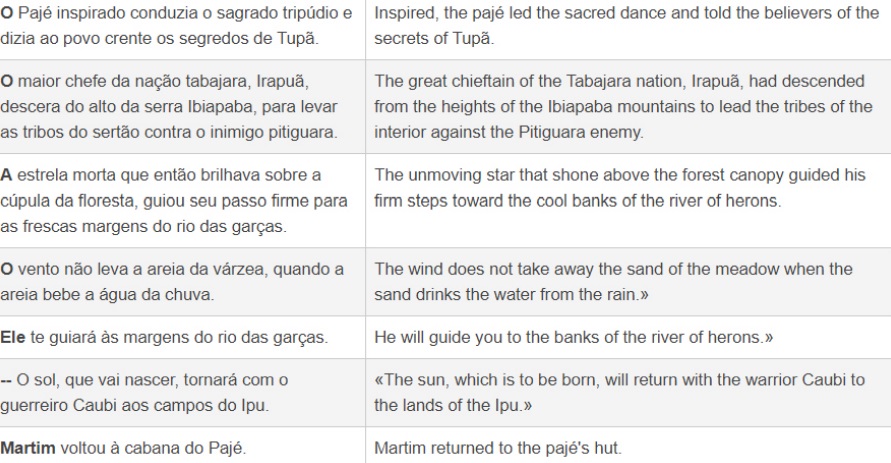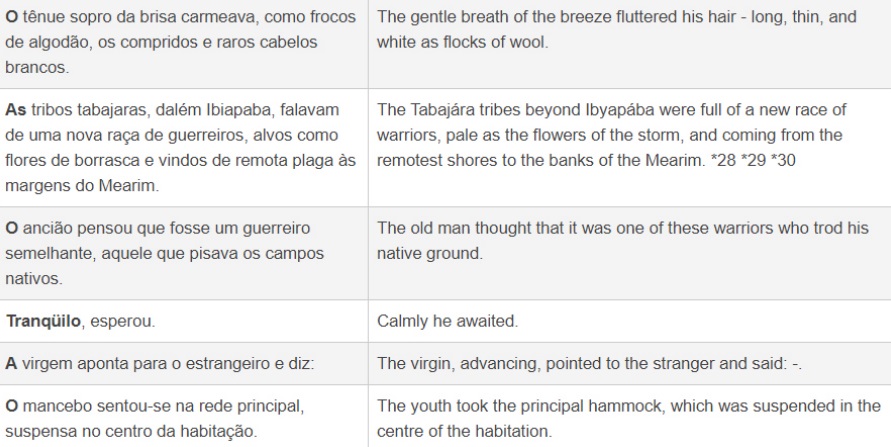 Activity 3
How is the indigenous culture represented by the author at the time the novel was written? Look at the excerpts below, which show the same work translated in 1886 and 2000. The excerpts from each translation are not the same in order to protect the rights of the copyright holders, but you can still spot linguistic differences.
1886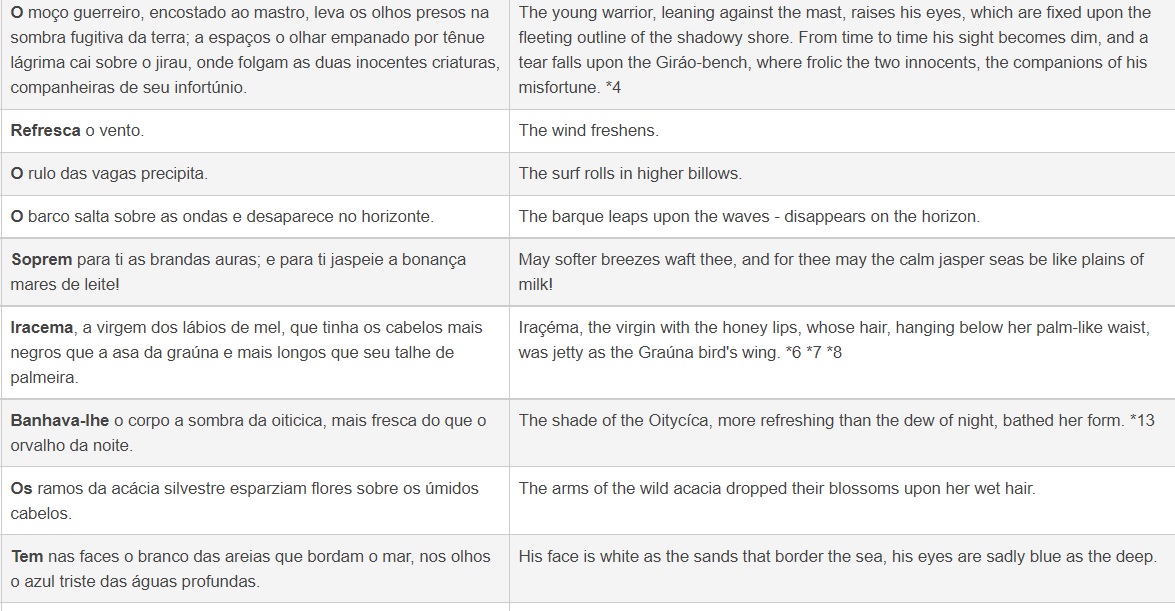 2000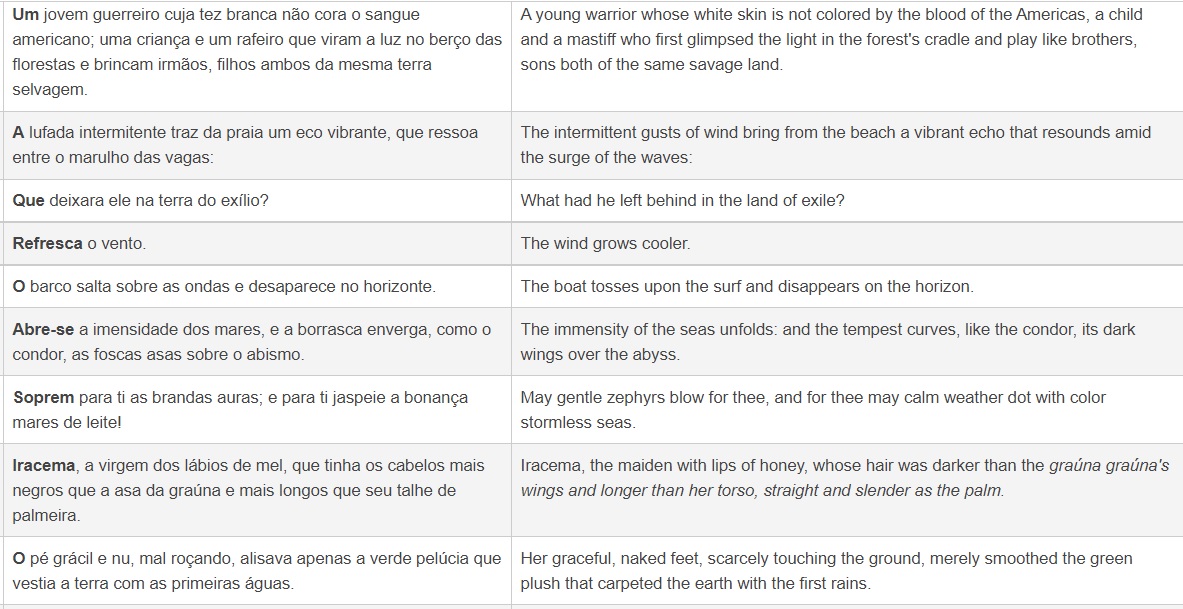 Activity 4
What do you know about the current indigenous culture in Brazil or in other countries?
Read about indigenous peoples in Brazil or about the indigenous tribes in Canada.
Note: Print the copies from texts to provide to your students if internet is not available. Always ensure you follow the copyright rules.
Discuss the following questions with your peers:
Were you aware of the information provided in the texts?
What called your attention about the way indigenous people live nowadays?
Activity 5