Lesson 4 description
Adverbs of frequency and frequency expressions
Jeane Cardoso Costa
Adverbs of frequency & frequency expressions
The lesson Adverbs of frequency & frequency expressions was designed for High School students. This lesson focuses on the use of adverbs of frequency, including always, sometimes, never, usually, frequently, and rarely.
Two formats are available for this lesson: hands-on and hands-off. In the first format (hands-on), learners will need to access SKELL to search for the linguistic data required for the activities. The second format does not require learners to access this tool as the linguistic data has been previously selected by the author, and is available to download in the lesson itself.
Regarding SKELL, learners are expected to use EXAMPLES and WORD SKETCH search functions. It is important to note that the latter search function is essential to determine the combinations in the use of adverbs of frequency, as shown in the screenshot below: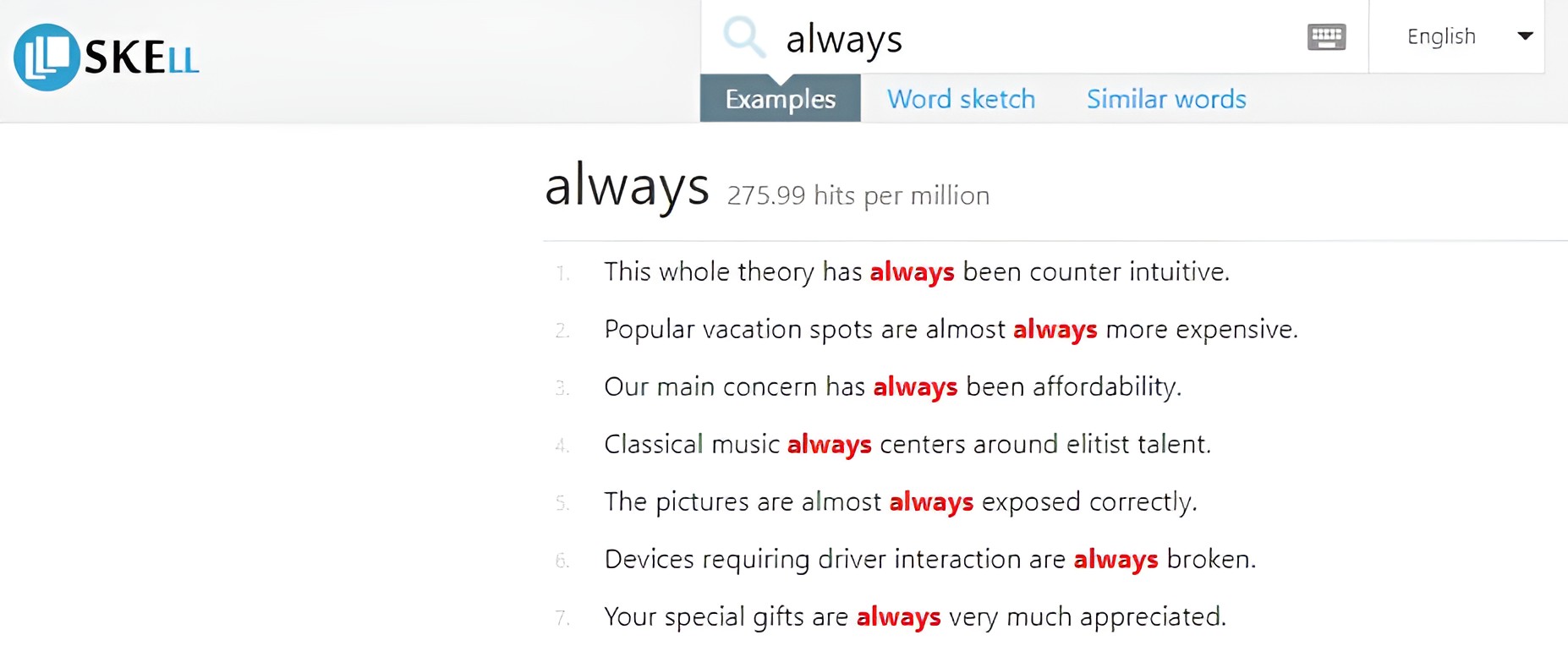 Watch Pressbooks Video 4 (YouTube, 2m26s) below to learn more about using the search functions EXAMPLES and WORD SKETCH from SKELL.
---